Varieberk/ Variehooded
Varieberk/ Variehooded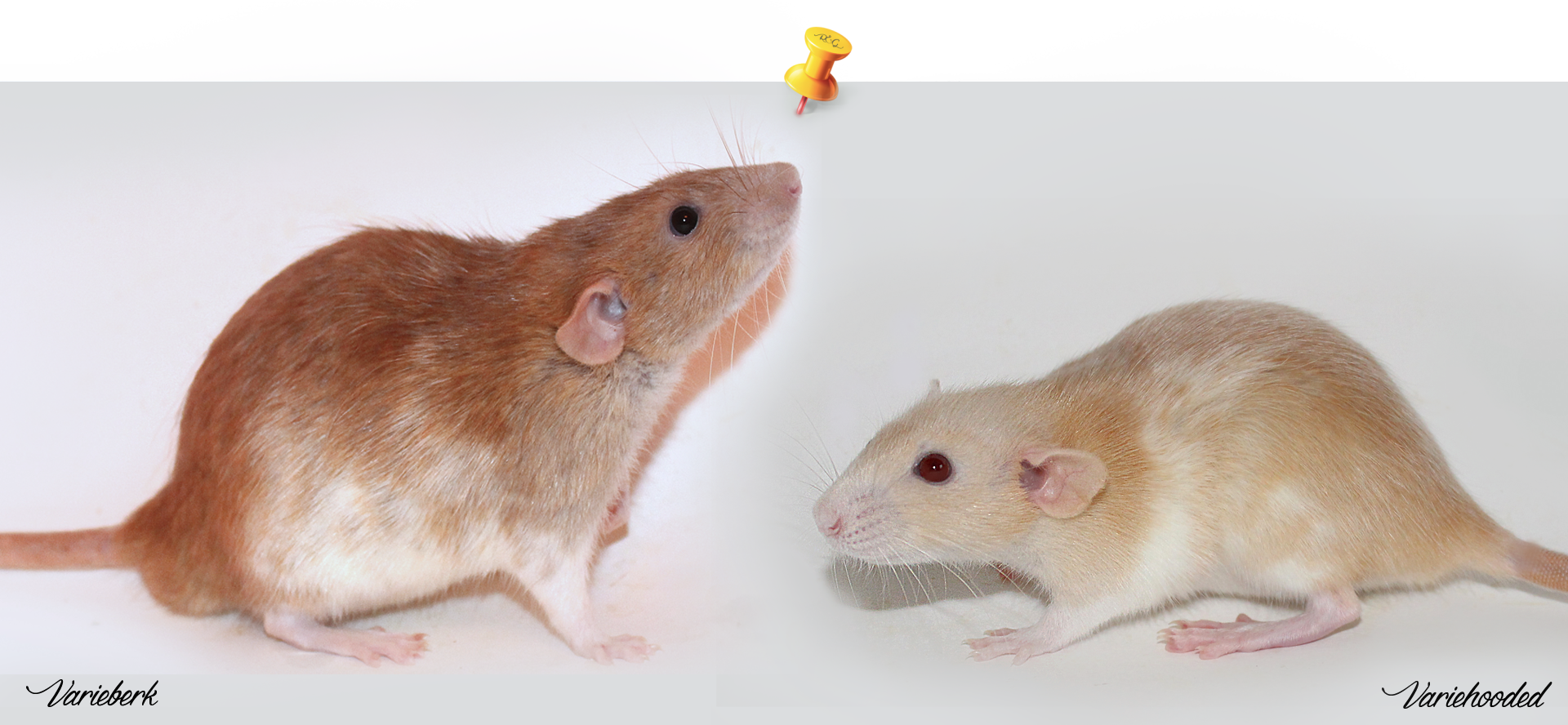 Varieberk/Variberk/Varieberkshire: génotype inconnu
The varieberk rat has similar markings to berkshire, but the delineation between white and color on the flanks is not clear: it has diffuse spots. The flanks must have a regular and speckled delimitation as far as possible, the spots must not be more present on one side than the other. There may sometimes have a star but the varieberk is worked without facial marking in the litter.
R2G Memento mori - Havane agouti varieberk dumbo rex
Variehooded/Varihooded: génotype inconnu
The color should cover the head, neck and shoulders without interruption, without visible white under the throat or chin. The marking on the back should extend from shoulders to the tail without being interrupted. It can something and have a star (the raccoon of the photo to a micro star). The variehooded is worked without facial marking to the raterie. This is not a standardized marking, so I participate in the modified standard of a hood.
R2G Caramel - Topaze base mink variehooded étoilé dumbo rex
Thank you to ask authorization for these photos!
Last edited: 12/02/2017