Forums / Associations
Forums / Associations
In a passion always comes when we try to get closer to the community that is often already created around her. Here you will see a few forums where I am registered or association related to rats.
Association Francophone des Amateurs de Rongeurs
Nonprofit organization
Forum Rats
French Forum which brings together a number of ratouphiles
Ratou On Web
Forum which followed are present, it is led by Cundolë which is my primary partner

SRFA
"SRFA is not a forum! This is also devoted to the rat Websites meeting who chose to unite in the interest of their rats and humans," Member Sites "."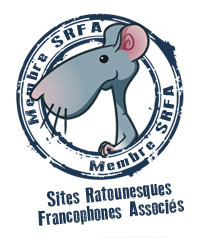 Last edited: 08/09/2017